Tech Support, Computer Networking, and IT Service Management in Philadelphia
As one of the leading IT service management firms in Philadelphia, our experts answer hundreds of questions from curious business owners wondering about the benefits of third-party-managed service delivery, tech support, and computer networking. They want to know how managed IT can improve their configuration management and business outcomes and whether virtual agents can deliver the same quality of service as in-house teams. We love fielding questions and giving cost-efficient quotes, helping us earn hundreds of five-star reviews from many small to mid-sized operators annually.
IT Management in Philadelphia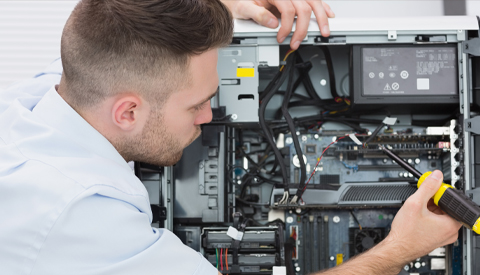 Staffing costs, IT expenditures, and employee retention are the most critical challenges affecting small to mid-sized businesses today. Research from HubSpot reveals that training an employee for a technical specialist position can cost as much as 100% to 150% of their salary. Turnover rates are soaring, and recruitment and onboarding costs prevent thousands of small businesses across Philadelphia from competing with big box brands.
Alpha IT Solutions is an IT Service Management provider, also known as an MSP to C-level managers. We help business owners improve service quality, reduce operating costs, and free up their employees to utilize their specializations without routine work bogging them down. Our virtual agents, technology management specialists, and tech support consultants eliminate the challenge of training an in-house team to cover IT-related tasks. 
An IT consultant from Alpha IT Solutions will help you streamline technology management and business operations. You can hire one specialist from our ranks or an entire team that can help you improve production efficiency. We can reliably reduce downtime, provide expert-level technical support to employees and customers, execute disaster recovery operations, and conduct help desk operations.
Managed IT will help you:
Improve cost savings by eliminating the cost of building in-house tech teams

Keep your employees focused on initiatives that fit their job description instead of juggling multiple functions inefficiently

Keep your products and services available 24/7 for new and existing customers

Upgrade your cloud security and efficiency
IT Consultant Serving Philadelphia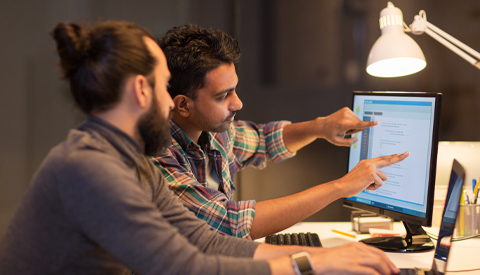 With a population of over 1.6 million, Philadelphia is the first city in America to earn World Heritage City status from UNESCO. It is home to the 6th largest domestic workforce, specializing in life sciences, financial services, technology, and manufacturing. 18 Fortune 500 companies reside in Philly, and our IT management experts serve many of their subsidiaries.
Contact Alpha IT Solutions today by visiting our Contact Us page and filling out a customer information form. We will give you a free quote after an initial consultation.