Healthcare Managed IT in Abington, Cheltenham, King of Prussia, Levittown, PA,  Hamilton,Trenton, NJ and the Surrounding Areas
Unhappy with your IT Company? Contact us today for a Network Assessment.
Paperwork in doctor's offices and clinics has always been an important function, and now technology has made that easier in Abington, Cheltenham, King of Prussia, Levittown, PA, Hamilton, Trenton, NJ, and the surrounding areas. Healthcare-managed IT services from Alpha IT Solutions can provide that additional layer of security and protection while also handling the routine issues so that you and your staff can focus on the patients that you serve. From monitoring and complying with HIPPA to protecting data while also boosting efficiency and an improved patient experience, our healthcare-managed IT services are a welcome addition to your clinic or doctor's office. Contact us today to learn more.
215-550-1222
Enhancing Efficiency While Reducing Costs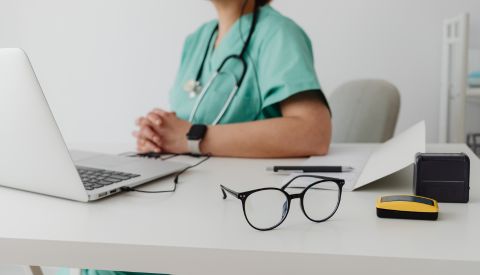 Where files used to be kept in paper form in filing cabinets which could be challenging to quickly find the right files, today these files are stored electronically and can be accessed within seconds right in the doctor's office. This provides both doctor and patient with enhanced care with efficiency and allows new information to be included quickly and easily for future reference.
With healthcare-managed IT services, we can handle all of this for you from a central location without having to keep a large IT staff on-site. This provides you with a way to reduce costs while still providing the best service to your patients. You may still want to have an IT professional on staff who oversees all of your office's technology needs and is a central point of contact for our team whenever we are needed.
Scalability and Business Continuity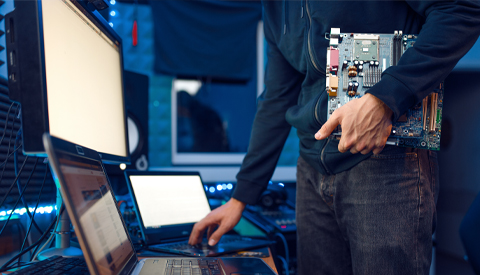 What a lot of clinics and doctor's offices don't realize is that healthcare-managed IT services, make it much easier to scale things as the business changes. We can easily add or remove connections to the cloud systems that you have in place to flex as your business adjusts to local conditions. Not only that but should a catastrophe happen we can help you to rebuild your business very quickly so that your business can continue operations and provide your services with barely a hiccup. Off-site storage of important data and redundancy mean that you can be confident in not losing a step in your business.
Medical professionals are realizing all of the positive aspects that healthcare-managed IT can provide to their business as well as their patients in Abington, Cheltenham, King of Prussia, Levittown, PA, Hamilton, Trenton, NJ, and the surrounding areas. Talk with our team at Alpha IT Solutions today to learn more about how we can increase your efficiency and security.
More Industries Served