In today's world, where every day there are new and improved security threats one has to take charge of the company's networking system in order to provide a safe and trustable zone to exchange confidential corporate information. We, at Alpha Information Technology Solutions, have a team of highly trained and experienced IT team who can handle any kind of security threat and challenges. With us, you will get computer network operations and security services, IT service management, networking security and preventive services, and various other tech support that is required in day-to-day business activities. We are happy to serve the people of Hamilton, NJ, Abington, PA, Trenton, King of Prussia, Levittown, PA, and Cheltenham, PA.
Below we have mentioned 3 fundamental tech support services offered by Alpha Solutions. Take a look.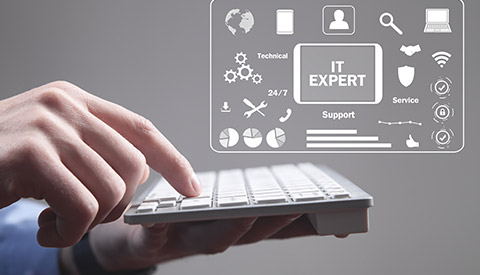 Computer networking
Our technicians will analyze the communication process that takes place between different devices in your office to set up a networking system that will link your computer systems together to make an easy flow of information and resources.  This makes the entire exchanging information process easier and much more secure.
Cyber security support
In today's world, the need for security in any kind of business has increased a lot as there are new and improved security threats that arise every day. Our team makes sure to provide you with a comprehensive support system that will not only give you personalized IT support but will also safeguard your business from any external threat.
Backup & Recovery
Keeping confidential business information safe and secured is a primary concern for every businessman. Hence our men will come up with top-notch backup and recovery plans that will regularly back up all your data and you can retrieve it in the event of a network crash.
So, if you are looking for any kind of IT solutions to secure your business, you can get in touch with our expert technicians at 215-550-1222.