IT Service Management, Tech Support, and Computer Networking in Doylestown, PA
Alpha IT Solutions provides businesses in Doylestown, PA, and the surrounding areas with top-notch IT management, computer networking, and tech support services. We go the extra mile to deliver an excellent experience every time.
Our unwavering passion for helping your company succeed, combined with years of technical experience backed by tailored solutions, set us apart from the competition. We customize our services to meet your unique business requirements. Reach out to us for everything from Enterprise Service Management to network security.
Managed IT in Doylestown, PA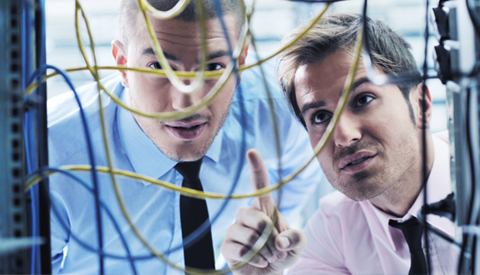 If you're looking for an IT service provider in Doylestown to create solid IT business plans and manage your software assets, trust Alpha IT solutions. We provide reliable, scalable, secure, and cost-effective IT support backed by experienced IT professionals.
Our seasoned team works to streamline your IT environment so you can focus on other aspects of your business. We align with the size and complexity of your company to deliver the best value in today's market.
From startups to large enterprises, any size company can benefit from working with our tech experts across Doylestown, PA, to help plan, implement, and manage their IT. Our tech support services deliver world-class technology response and resolution times to your entire company.
IT Consultant Serving Doylestown, Pennsylvania
Our IT consulting services leverage experts with plenty of industry experience. We'll deploy processes, technology, and best practices that align with your company's unique challenges. When you choose us, expect to work with an experienced IT consultant to keep your network running, data secure, and budget in check.
Project management is also a part of the equation. Once you have a solid IT strategy or development in place, an experienced project manager from our team will work with you to ensure everyone stays on schedule and on task.
Doylestown is a laid-back city right at the heart of Bucks County, Pennsylvania. The town got its name from William Doyle, who owned a tavern at the intersection of US Route 201 and Pennsylvania Route 611.
The welcoming community, local cuisine, and art scene make Doylestown an ideal destination for the young and old alike. You'll never run out of things to do and see in Doylestown.
Contact us at Alpha IT solutions today for IT service management, managed IT, and IT management solutions customized to your emerging technology needs. Think of us as your technology partner anywhere in Doylestown, PA, or the surrounding area.