Your business will undoubtedly change quickly as technology evolves continuously. It might be hard to keep up with everything at times. However, while you deal with the issues, you are not alone. With their knowledge and experience, an IT consultant can help you meet your company's needs. Therefore, as you continue reading, you can learn how IT consultants can benefit your company. The expert will collaborate closely with your team to assist you in meeting your requirements. 
Let us look at the advantages of hiring an IT consultant:  
Time and money can be saved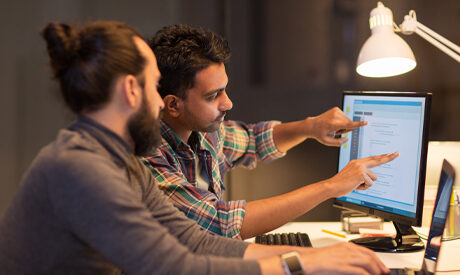 An IT consulting service helps you cut costs by finding where you spend more than you should. It not only helps you save money, but it also saves you time when planning your finances and other things. Therefore, it is safe to say that hiring an IT consultant will not only be an investment but also a few extra dollars. 
You can concentrate on what you do best 
If you hire an IT consulting firm, you and your staff won't have to worry about IT management anymore. You will be able to divert your employees' attention so that they can focus on their primary duties. 
You can make your company more productive 
An IT consulting company is an expert on cutting-edge technologies that boost efficiency and productivity for its clients. They are in charge of creating a great plan for data storage, organization and retrieval, security management, risk assessment, and other aspects. As a result, an IT consulting service can help your business make the most of its resources because they understand the power of technology. 
Whether it is an organization plan, server introduction, email movement, remote access, link testing, web, telephone or cloud administrations you want, Alpha IT Solutions can assist you with tracking down the right arrangement. Contact us at 215-550-1222 if you reside around Morrisville, PA, North Philadelphia, Doylestown, Philadelphia, Croydon, PA, and Fairless Hills.