IT Cloud Security in Philadelphia
Cloud technologies are becoming increasingly more common in the workplace thanks to their flexible and scalable nature. However, cloud IT systems are also vulnerable to data breaches due to the multiple points of access. If your business utilizes cloud storage or communication systems, you need reliable cloud security services.
Alpha IT Solutions offers IT cloud security services in Philadelphia. We use the latest technologies and software to protect your business's digital infrastructure. We also offer comprehensive managed IT services and consulting.
Contact us today to discuss our data security services!
Cloud IT Services in Philadelphia, PA
Our managed IT services focus on streamlining your operations to increase productivity and minimize downtimes. We take a preventative approach to IT management and service to identify and solve problems before they occur. Our managed IT services allow real-time monitoring and assessment, so we can keep providing regular updates to further optimize system performance.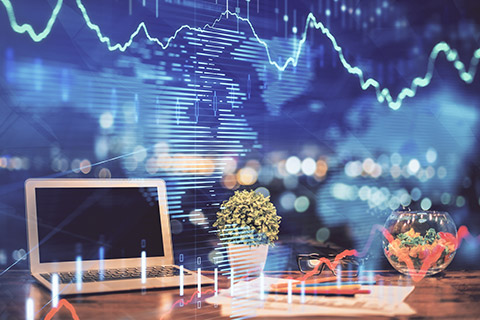 We offer a wide range of cloud IT services and IT cloud security solutions, including:
Tech support
Computer networking
Firewalls/anti-virus
Office virtualization
Cloud IT storage
Outages to data centers can cost your business significantly in lost revenue and customer growth. Our IT systems boast continuous uptimes so you can rest easy knowing that your operations will go uninterrupted. 24/7 customer support ensures you always have a team member on-call to answer your questions and troubleshoot issues.
We also offer comprehensive IT hardware and installation services. The benefit of cloud IT systems is they require relatively few hardware resources, reducing maintenance and installation costs.
IT Consultant in Philadelphia, Pennsylvania
We also offer IT consulting services in Philadelphia. Our virtual support and network options can create a unique digital ecosystem for all your information and communication needs. We will provide a comprehensive IT system audit to identify redundancies and reduce information bottlenecks.
We understand that every business has unique information, communication, and storage needs. We work closely with businesses to create custom IT networks that are directly tailored to your specific workflow and communication protocols. You can count on us to keep hackers out!
Known as the city of brotherly love, Philadelphia is one of the oldest cities in the nation and played a pivotal role in the American Revolution. A national cultural center, Philadelphia is also a major economic center on the Eastern seaboard.
Contact Alpha  IT Solutions to schedule a network assessment for IT cloud security in Philadelphia today!