Professional computer networking services can provide a wide range of benefits to businesses and individuals. Alpha IT Solutions provides computer networking services in Philadelphia, North Philadelphia, Doylestown, Trenton, Fairless Hills, Hamilton, NJ. 
Here are five ways in which these services can help: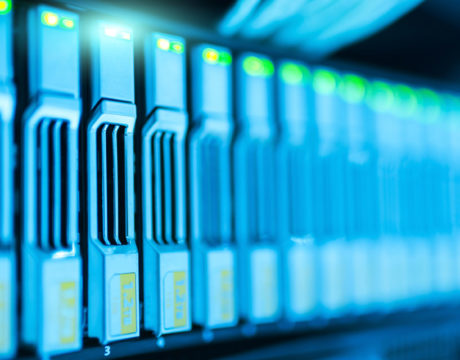 Network Setup and Configuration: Professional networking services can assist in setting up and configuring computer networks, whether it's a small office network or a complex enterprise-level network. They ensure that the network is properly designed, the hardware and software components are correctly installed, and the network is optimized for performance and security.

 
Network Security: Cybersecurity is a critical aspect of any computer network. Networking services can help implement robust security measures to protect against potential threats, such as unauthorized access, data breaches, malware, and phishing attacks. They can set up firewalls, intrusion detection systems, and other security protocols to safeguard the network and its data.

 
Network Monitoring and Maintenance: Continuous monitoring and maintenance are essential to ensure the smooth operation of a computer network. Networking services can provide proactive monitoring solutions that track network performance, identify bottlenecks or issues, and take preventive measures to avoid downtime. They can also perform regular maintenance tasks, such as software updates, hardware upgrades, and troubleshooting network problems.

 
Network Expansion and Scalability: As businesses grow or their networking needs change, professional networking services can help with network expansion and scalability. They can assess the current network infrastructure, determine the requirements for expansion, and design and implement solutions that accommodate increased user demands, additional devices, or remote access capabilities.

 
Network Troubleshooting and Support: When network issues arise, professional networking services can provide prompt troubleshooting and support. They have the expertise to diagnose and resolve network problems efficiently, minimizing downtime and productivity loss. Networking services often offer help desk support, remote assistance, and on-site visits to address any networking-related issues that may arise.

 
Overall, professional computer networking services play a vital role in ensuring the reliability, security, and efficiency of computer networks, enabling businesses and individuals to focus on their core activities without worrying about network-related challenges. Without any delay, call us or drop an email.