Cloud IT Services, Cyber Security Support, and Networking Security in Doylestown, PA
Cyber security support enables businesses to thrive amidst an ever-changing commercial landscape. Maintaining digital information requires the help of trained professionals. Allow Alpha IT Solutions to provide high-quality security support services for your business. Our security teams work tirelessly to enhance Doylestown businesses' protection from digital threats. 
IT Consultant Services in Doylestown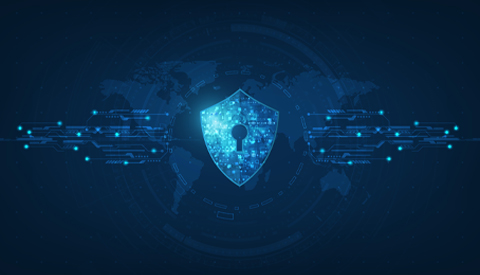 Running a successful business requires tremendous energy. Without in-depth knowledge of the digital landscape, it is nearly impossible for business owners to thwart waves of hackers. Instead, trust Alpha IT Solutions in Doylestown to provide the expertly trained staff necessary to protect your business. Our experts use risk assessment protocols to measure current vulnerabilities within your network. 
Alpha IT Solutions prevents cyber security threats from causing security breaches and affecting the operations of your business. Our IT consultants solve server issues, conduct network maintenance, and fix computer malfunctions, saving your company the cost of system failures. Sophisticated networking security systems quickly identify potential threats to your network. 
Our security teams offer virtual support services to answer questions and provide assistance with complaints. We understand the surprising and disheartening experience of hackers infiltrating your network. Take advantage of Alpha IT Solution's commitment and dedication to keeping your network safe. 
IT Cloud Security in Doylestown
Cloud storage systems boost productivity and increase the efficiency of your business. Alpha IT Solutions in Doylestown offers complete virtualization services to transfer information from servers to the cloud. Cloud IT services protect your internal resources from theft. Our team assists with all cloud networks, including public, private, or hybrid cloud systems.
Large servers encompass large areas and require frequent, expensive maintenance. Hosted servers relieve business owners of independently servicing large servers by enlisting the help of trained professionals. Security updates such as firewalls and anti-virus software further increase the viability of hosted servers. 
Doylestown sits just 40 miles north of Philadelphia. Founded in 1745, Doylestown celebrates a rich history of culture and arts. The Mercer Museum in Doylestown Borough houses early American artifacts and tools known as "The Tools of the Nation-Maker." Visitors and residents can also visit the Jame A. Michener Museum and the Henry Schmeider Arboretum. 
Alpha IT Solution in Doylestown offers software development, hardware services, cyber security support expertise, and cloud IT services. Protect your business against hazardous hackers with Alpha IT Solutions. Contact us at Alpha IT Solutions to evolve your business.